Featured products

Food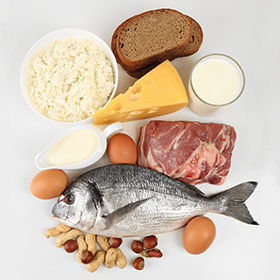 The role of food additives is crucial for both the food industry and the consumer. We have selected a wide range of additives for the food industry, ready to be used in a variety of technological processes or to be incorporated directly into the final product. We are specialists in mineral salts, mainly for the infant formula production, nutraceuticals, dairy industry and derivatives.

Our food additives are produced according to strict quality and security standards (ISO and HACCP). They adhere to the Food Chemicals Codex (FCC) specifications, as well as those stipulated by the European Community.

ITW Reagents has been producing high-quality raw material for food processing for more than 80 years. Our goal is to provide the best products to make your work easier so you can save on time and resources.

Why us:
Exceptional know-how and a wide range of raw materials for a great diversity of applications.
European production committed to corporate social responsability (CSR).
Clear communication channel through our sales force and customer service team, and efficient global distribution network.
Qualified management team fully committed to our business project.

Find more information in our publications below: